LIFE Center
LIFE Center is built to help bring LIFE in a variety of ways
June events:
Monday's and Wednesday's at 10 AM - Thai Chi room 101
Wednesday night church meal at 5:30 pm. Kids, Young students, and Student activities begin at 6:30 pm. Adult Bible study will begin at 6:30 in the Chapel of the main building.
Summer camps will begin Monday, June 4th. The floor of the LIFE Center will be closed to the public until 9am - 12 pm. The walking track is still open.
You can follow us on Facebook at: https://www.facebook.com/MarlowLifeCenter/
Come check out the LIFE Center! From our walking track, weight room, all the way to the basketball floor, we are here for you and your family.
The LIFE Center is not just a gym or building. It is not just for members. It is for everyone. The LIFE Center is here for the community. It is here for you. We host the Marlow Chamber of Commerce, Marlow Public Schools Band banquet, MHS Athletic Banquet, and the MHS FFA Banquet.
We believe this facility is for the community not solely for the church. It is why it was built!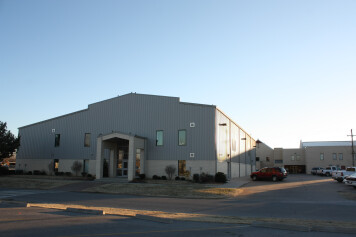 Right before school starts, the LIFE Center hosts School Daze, an event to help give students school supplies, a haircut, and maybe even a few clothes.
On Thanksgiving some folks from the church host a community Thanksgiving meal.
In December, we host a Toy Store, where we help give gifts to kids in need in our area. The Marlow Samaritan's use our building to get food baskets ready and distribute them to those in need.
The LIFE Center hosts blood drives, school events, birthday parties, widows banquets, and of course, it is a great place to exercise. We have a walking/jogging track, basketball court, volleyball, and a weight room.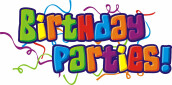 On the average week, the LIFE Center schedule is:
Monday: 6 am - 8 pm

Tuesday: 6 am - 8 pm
Wednesday: 6 am - 2 pm
Thursday: 6 am - 8 pm
Friday: 6 am - 8 pm
Saturday: 7 am - 5 pm
On Sunday's, many of our adults come together for Bible studies. We have Bible study times at 8:40, 9:40, and 10:40 am on Sunday mornings.