Staff
« Back to Staff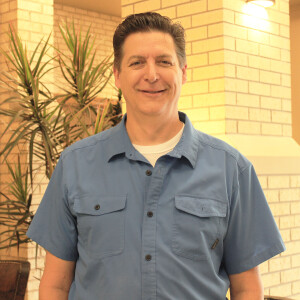 Brian Holland
Marlow Campus Executive Pastor, Campus Pastor Connection Church Duncan
A Marlow native, I returned back to Stephens County to serve as Executive Pastor at FBC Marlow and Campus Pastor at Connection Church Duncan in December of 2018.
My wife Charmin and I have been blessed with 2 sons, 1 daughter, 2 daughters in law and 2 beautiful grand-daughters.
Graduating from Marlow and East Central University, I enjoy making music with a keyboard, fishing, golfing, and spending time with family...especially Leah and Alex!
I was called into the ministry while teaching math, music and coaching in Elgin. The journey has included places near (Duncan, Walters, and Waynoka) and far (Zimbabwe), with service in almost every area in the local church (music, missions, youth, administration and lead pastor). With a strong heart for missions, Charmin and I love to be involved in telling others about the difference Christ has made in our lives!